Teltonika RUT955 - 4G Dual SIM Router with GNSS and I/O Interface (2018)
4G Dual SIM Router with GNSS and I/O interface
Safe and traceable payments

Fast shipping (excluded "Special Offers" category)
High reliability LTE router for professional applications Teltonika RUT955 (2018 version).
Specific remote management platform available.
    •    4G module with Dual SIM
    •    4 Ethernet ports
    •    I/O interface
    •    RS232
    •    RS485
    •    GNSS
Ideal for use within various business sectors: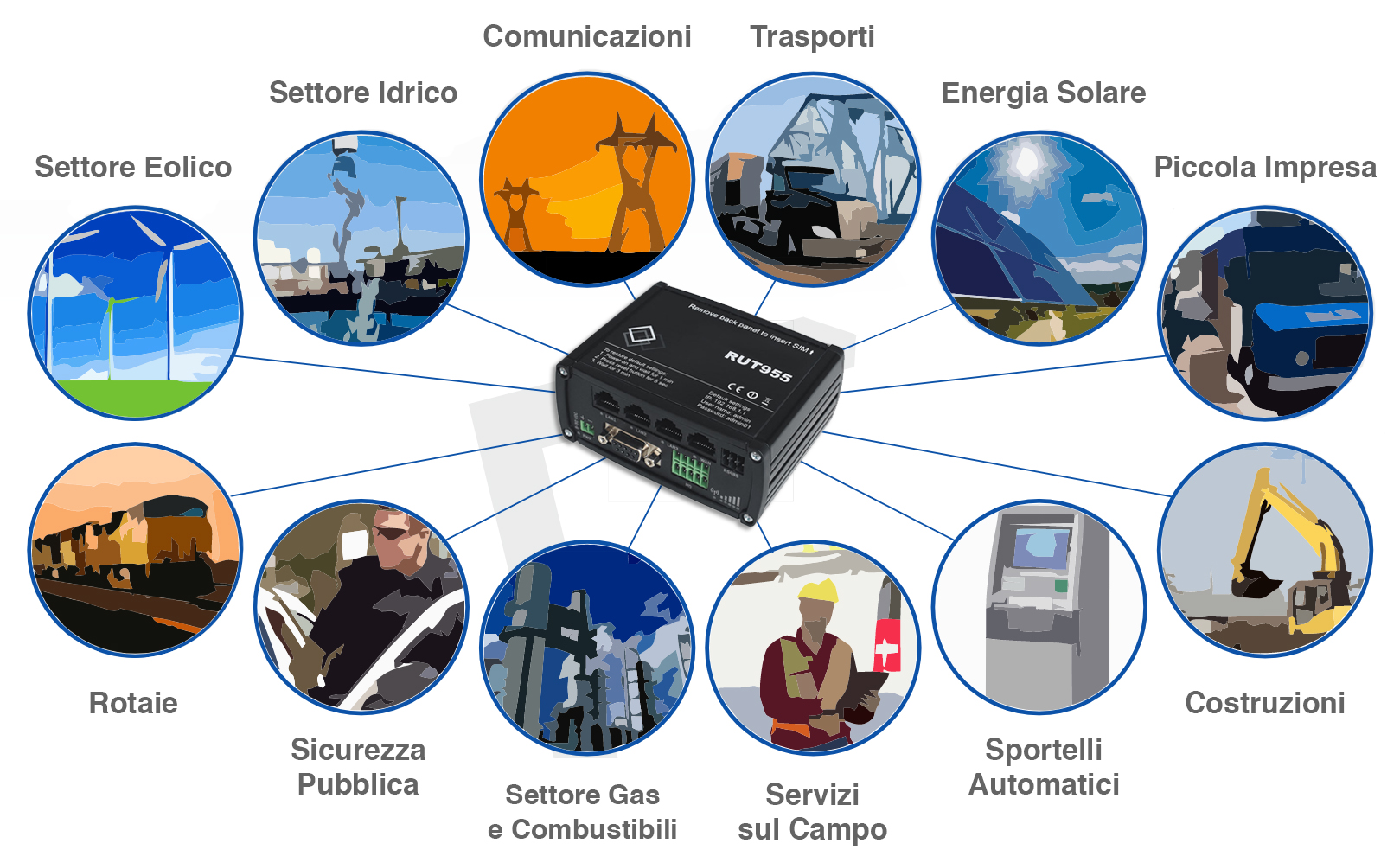 The product has passed the quality tests in our laboratory.
12 months Warranty.