Electronic BlackBoard
Advertising monitor with Android Operative System
Safe and traceable payments
Fast shipping
The Electronic BlackBoard is an advertising monitor for restaurants, shops and bars, ideal to publish promotional contents.
This advertising screen makes the communication more captivating and dynamic,
replacing the classical blackboard that is used outside the shops to show prices and menus.
The advertisings and messages to be shown on the advertising monitor are quickly and intuitively created from your own smartphone or tablet:
In fact, through the free Digital Signage software (dedicated app available for Android and iOS),
it is possible to write texts, draw and import images and videos.
The content transmission from the app to the Electronic BlackBoard is completely wireless.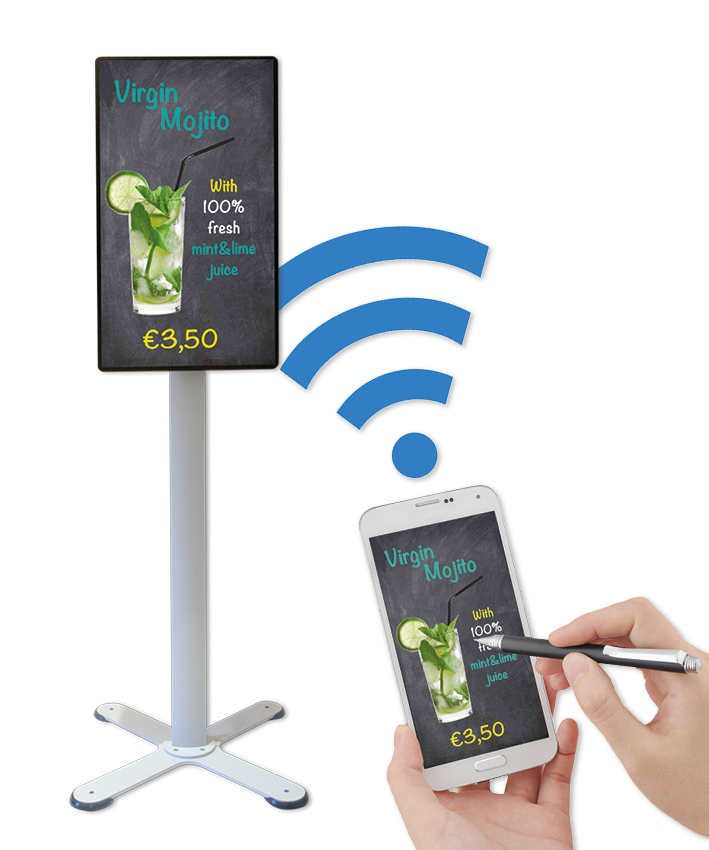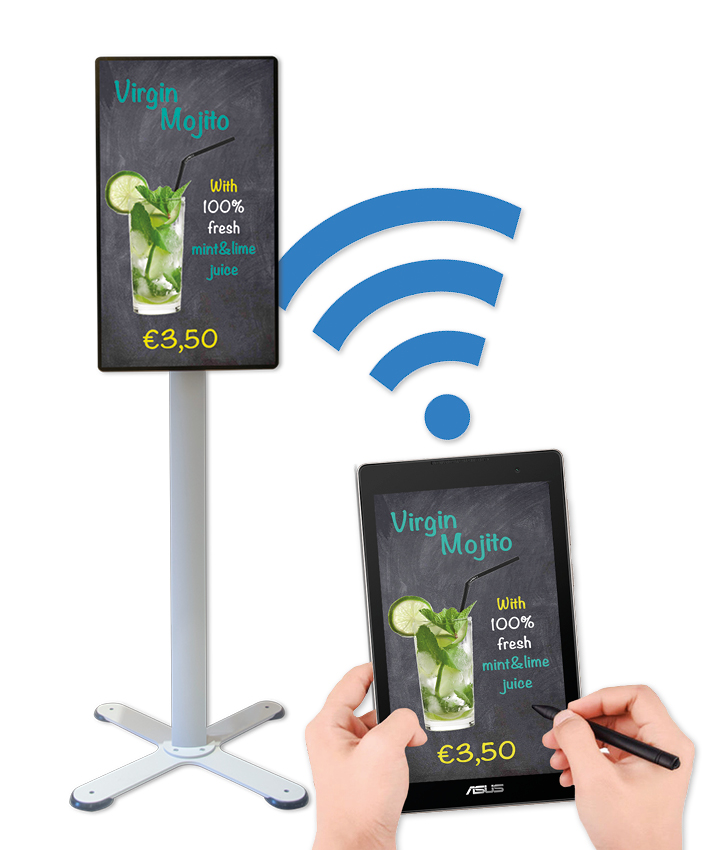 *Note: Smartphone and tablet not included with the Electronic BlackBoard.
To enjoy a better use experience with the playlist app, we recommend to use our 7" Tablet.
The specific stand for floor installation is sold separately: see Electronic BlackBoard Stand.
If you want to have the DIGITAL SIGNAGE KIT READY TO USE,
including the advertising screen, the screen stand and the 7" tablet, see Digital Signage Plug&Play Kit.
The product has passed the quality tests in our laboratory.
12 months Warranty.