MITSUBISHI - Jet Towel Mini
MITSUBISHI - Jet Towel Mini - Air hand dryer
MITSUBISHI - Jet Towel Mini is an ecological air towel that guarantees economic savings over time, compared to traditional paper towels. It represents a practical and hygienic drying system that allows to avoid waste.
Thanks to its extremely fast starting engine, Jet Towel Mini is immediately ready for use.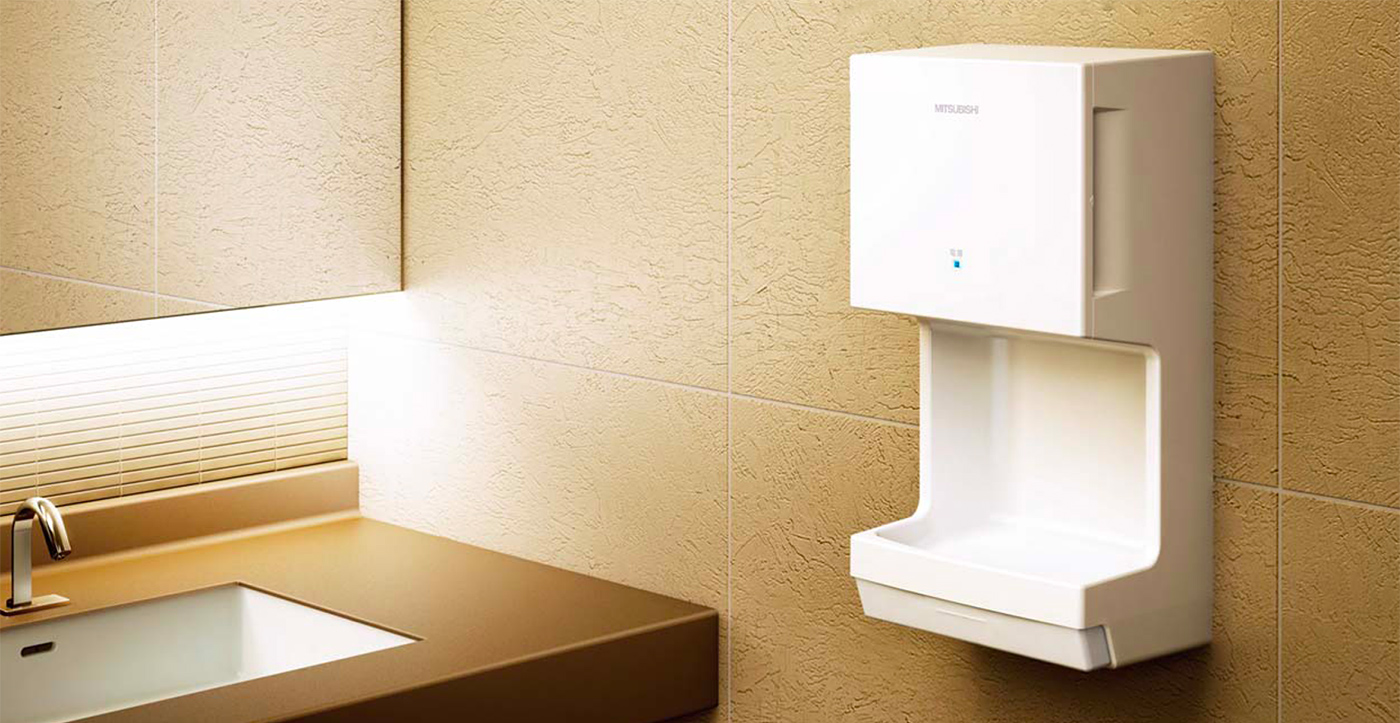 It dries hands reliably, completely without contact. Its integrated drain tank collects excess water. All parts in contact with water have an antibacterial coating, ensuring that the entire housing can be cleaned with alcohol-based disinfectants. Jet Towel Mini can be used in powerful "High" or "Low" ecological mode. The heating system for the air flow can also be switched off and on, allowing ideal adaptation to individual operating conditions.