Plug&Play Digital Signage
Ready To Use Digital Signage Bundle
Safe and traceable payments
Fast shipping
With this bundle you will enjoy your ready to use Digital Signage system.
You can immediately start to promote your business in a quick and simple way, to attract the attention of more customers!
The Electronic BlackBoard is an advertising screen with an Android operative system.
It works through a specific free Digital Signage application for iOS and Android,
which allows you to intuitively design your advertising playlists, using a smartphone or a tablet.
Once your advertising playlists will be created, you will be able to transmit them via wireless to the Electronic BlackBoard.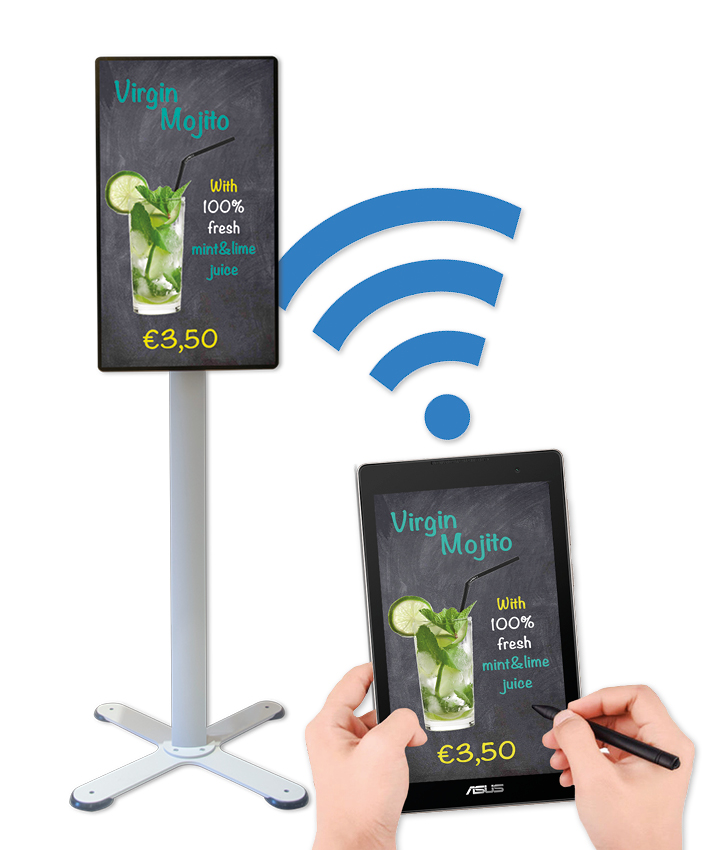 Moreover, with the specific stand included in this bundle, you will easily place your advertising monitor.